Jaguar is one of the most well-known luxury car brands based in the United Kingdom. Today, it's known for creating some of the most beautiful luxury cars of all time, including the legendary E-Type Jaguar. Back in the 60s, it was the first love for many a vehicle-obsessed teen, and it's still talked about today by car enthusiasts.
One thing you wouldn't get with a classic E-Type model is a Jaguar key fob. Remotes allow you to unlock and sometimes even start the car using just a fob, which is very convenient and also elevates your driving experience. It also sends the message that you prefer to ride in style.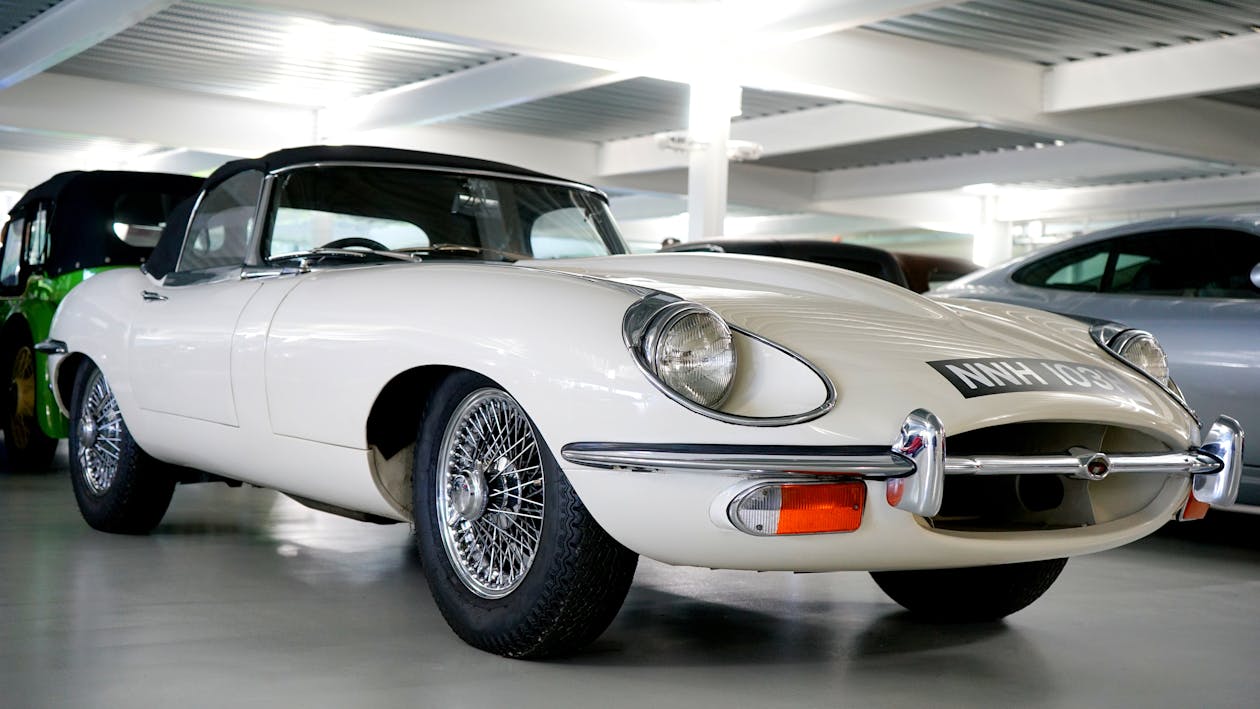 So what Jaguar car models use a smart key? How much does a key fob replacement battery cost? Today we'll answer these questions and more with this guide.
Jaguar Key Fob Battery Replacement
The first and most important question we should address is how to find a replacement key fob battery. Good news: all the fobs listed below use a simple CR2032 battery, which is easy to find. We recommend that you choose a reliable brand as the price of these batteries is only a couple of dollars. It's not worth skimping.
Check Price on Amazon
More good news! Changing the battery doesn't take hours or require any advanced DIY skills or tools. Jaguar key fob battery replacement is simply a matter of:
Opening the cover on the fob case by hand (search for an arrow showing where to push)
Using a widget such as a hard key to open the insides
Then you just replace the battery with a new model and perform any cleaning you may wish to do. Test the features once you've closed the case back up to make sure everything works.
Jaguar key fob battery replacement is that simple. Unfortunately, some automotive vehicle manufacturers make it weirdly difficult to replace the battery, but Jaguar is very forthcoming with its key fob models.
Types of Jaguar Key Fob
Below we've listed the main types of Jaguar key fob. Whether you get these from a car dealership or a regular shop, the main message is that you should make sure to follow the tips and instructions from your dealer or any information you receive about these Jaguar devices.
Jaguar Smart Proxy Entry Keyless Remote
Perhaps the most common Jaguar key fob model is the branded smart entry keyless remote. It comes with text reading 'Jaguar' down the side in silver. You'll often get this if you purchase your vehicle from an automotive dealer center. System features include:
5 buttons
Batteries are easy to replace
Jaguar logo on the cover
You'll need to contact your dealer center or locksmith to set the programming up.
Quick warning: if you find this in the sales from an off-brand provider, a locksmith will have to program it for you, as a dealer may choose only to provide this service for vehicles from that dealership.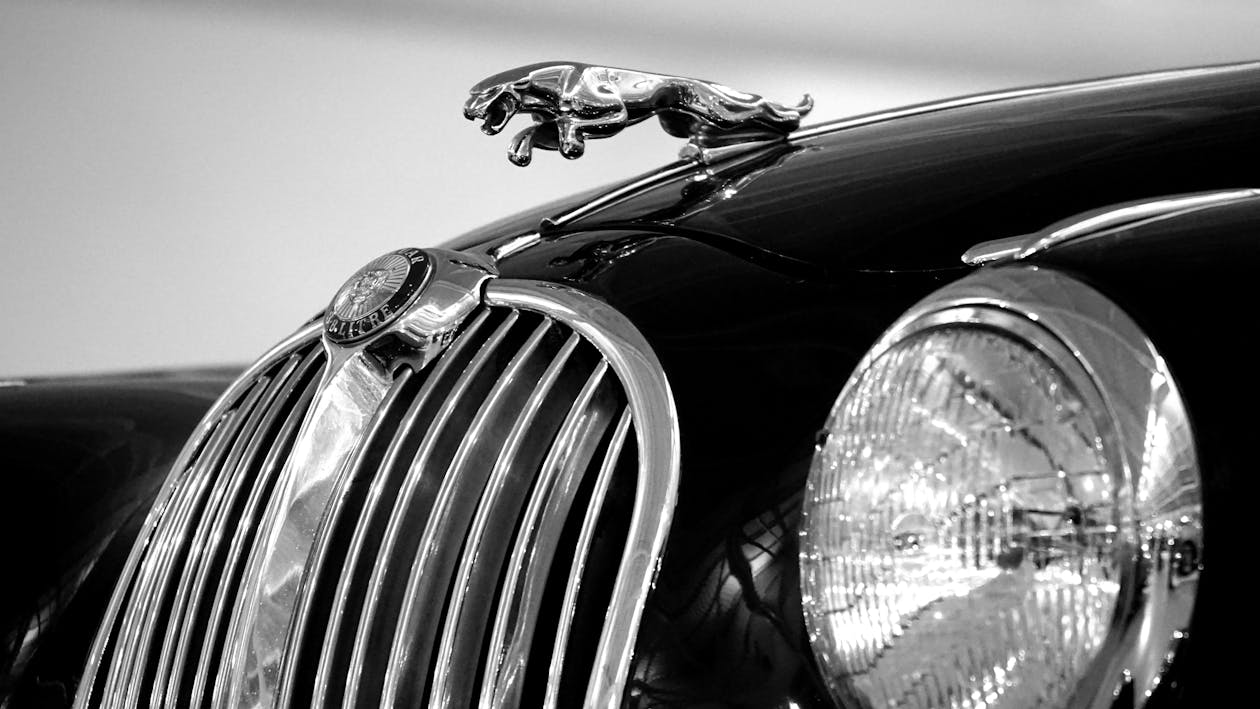 This Jaguar key fob doesn't command a high price to service, as all you need is a cheap battery and know how to replace it. The Jaguar logo text is also included, which is a nice additional feature and sends a message that you place value on quality.
Jaguar Keyless Entry Remote – Aftermarket
New aftermarket models may often be found in sales. These come at a lower price than branded models and don't have the branded text, but it's important to note that they work the same as branded parts.
You'll need to phone a locksmith to activate the automotive features (a dealer center won't offer this service for aftermarket parts), but that's the only advanced service you need.
They use the same easy-to-replace Jaguar key fob battery as other options. In addition, they're easy to find, so you needn't search too hard to save a bit of cash.
Jaguar Flip Key Remote – Ilco Brand
Coming in at a low price, the Jaguar flip remote from Ilco is a great way to save money while still getting a new, high-quality key. The Jaguar key fob battery is the same as any other: a trusty CR2032. Several Jaguar vehicles can use this fob, but it's worth checking with the sales team that it works with your vehicle before you buy it.
Fair warning: Ilco is an aftermarket brand, and you won't get a dealer center to help program this fob. However, you can easily call a locksmith for more information and help with this.
FAQ
How much is a Jaguar replacement key?
A replacement key can be found with a quick search and comes at a reasonable price. One of our top automotive tips is always to keep a spare contact-free key. Use these spare parts when you call for valet parking or if you share vehicles with others in your family.
How much is a Jaguar XF key?
Jaguar XFs are gorgeous vehicles and come at a price. Thankfully, none of this filters through to the key price. You can find a branded key for an XF today for around $100. However, you can also find a new key in the sales for considerably less if you don't care about the branding text. As long as it can open your car doors, right?

How do I get a new Jaguar key?
You can order spare parts (including keys) if you contact the team at your dealership, or you can search online. A quick search can save you a few hours in travel time as well as some money – remember that you don't need to order new parts if the fob battery dies. You can replace that yourself, as the fob is very easy to open. Just follow the instructions above.
When do you need Jaguar key fob battery replacement?
Your phone battery may only last hours, but a fob battery can last for years. You don't need to call an expert for this service – just search for the CR2032 battery, and the case is closed.
Check Price on Amazon
Conclusion – Buying a Jaguar Key Fob 
Whether you want luxury brand text or a more affordable alternative is a personal choice, there are several great options for keyless entry with Jaguar cars.
However, keep in mind that you will have different experiences depending on if you purchase your key fob from your local dealer or online site. The price of your device will depend on the seller and any additional fees they may include, like shipping or programming.
However, you don't have to contact an expert to change the battery in your Jaguar key fob (other than a service like programming). Instead, you can save yourself hours of fretting by learning how to change your own Jaguar fob battery.