Acura is a Japanese car maker, a brand of Honda. It has 12 models and 6 different car key fobs used in its vehicles over the years.
Acura Vehicle Models
Click on your model below to see a guide. Each page shows you all of the key fobs used for that model and a tutorial on how to change your battery at home. Or, you can scroll down to see a chart with each key fob and its information.
Acura CL
Acura ILX
Acura Integra
Acura RL
Acura RLX
Acura RSX
Acura ZDX
How to change the battery in the "Smart 5-Button" Acura key fob
Check Price on Amazon
How to change the battery in the "Smart 4-Button" Acura key fob
Check Price on Amazon
How to change the battery in the "Silver Sides" Acura key fob
Check Price on Amazon
How to change the battery in the "Flip" Acura key fob
Check Price on Amazon
How to change the battery in the "Pill-Shaped" Acura key fob
Check Price on Amazon
How to change the battery in the "Pill Black" Acura key fob
Check Price on Amazon
How to change the battery in the "Pill Old" Acura key fob
Check Price on Amazon
Frequently Asked Questions
What battery goes in my Acura key?
The battery for your key depends on the type of key fob. Scroll up to the chart to see which one you have. The most common Acura key batteries are 3v coin batteries like the: CR2025, CR2032, and CR1616.
Where can I buy Acura key fob batteries?
For the best prices, you can buy the batteries on Amazon. Your battery will come right to your door—no need to shop around the hardware store. Here are all of the batteries used in Acura key fobs. Click on your battery to buy on it on Amazon: CR2025 battery, CR1616 battery, CR2032 battery.
Check Price on Amazon
Check Price on Amazon
Check Price on Amazon
How much does it cost to replace a Acura car key?
Getting a new battery at a dealership will cost you significantly more than doing it yourself. If you only need a new battery, you can order it on Amazon for a few dollars and follow one of our tutorials to change it yourself. If you need to replace the entire key job it will be more expensive.
How do you change the battery in a 2017 Acura key fob?
It depends on what key fob type you have. Some years have many different key fobs in use at the same time—there is no one correct answer. See our table above to find your specific device. If you have a 2017 Acura, you most likely are using the "Smart 5-Button" or "Smart 4-Button" key fob. Both of these take one CR2032 battery. Scroll up to see a full DIY video that will teach you to change the battery in these key fobs.
How do you change the battery in a Acura MDX key fob?
Most Acura models use more than one key fob. Click on "MDX" from the list on the top of this page to see which key fob type you have along with a full video tutorial.
Acura Key Fobs — Everything You Need to Know
Most people don't give much thought to their Acura key fob. However, this keyless entry remote is just one of the many features that make your car the luxurious vehicle it is.
But when your fob stops working, you're sure to realize what you're missing out on. That's why we've created this quick guide — to help you out when you need a replacement Acura key fob.
Read on to learn everything you need to know! We discuss the Acura key fob's main features, how to get a replacement key, and more.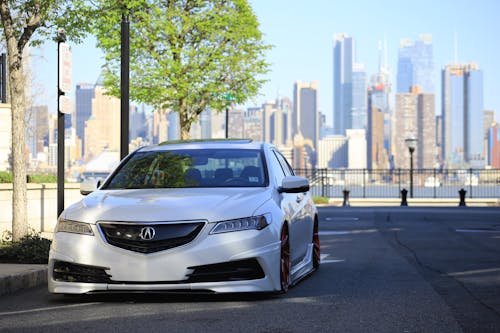 What Is an Acura Key Fob?
An Acura key fob is a small keyless entry remote that lets you access your vehicle. These battery-powered devices are slowly but surely replacing traditional metal keys.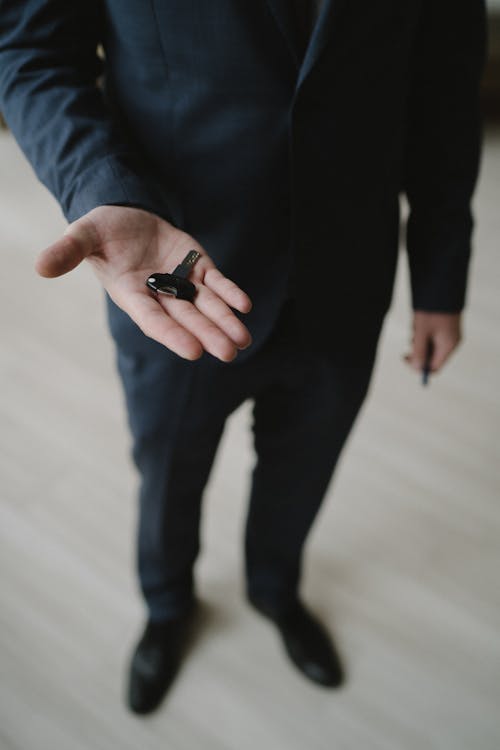 What are the Types of Acura Key Fobs?
Because of the wide range of Acura models, there are tons of key fob types. But the two main types are the Acura Keyless Remote and Smart Key.
By our account, the latter of the two is more advanced as you can open/close your doors contact-free.
How Do You Use the Acura Key Fob?
With your Acura remote, you can have access to many features such as:
Walk Away Auto Lock
Locking and unlocking doors
Opening and closing windows
Opening the trunk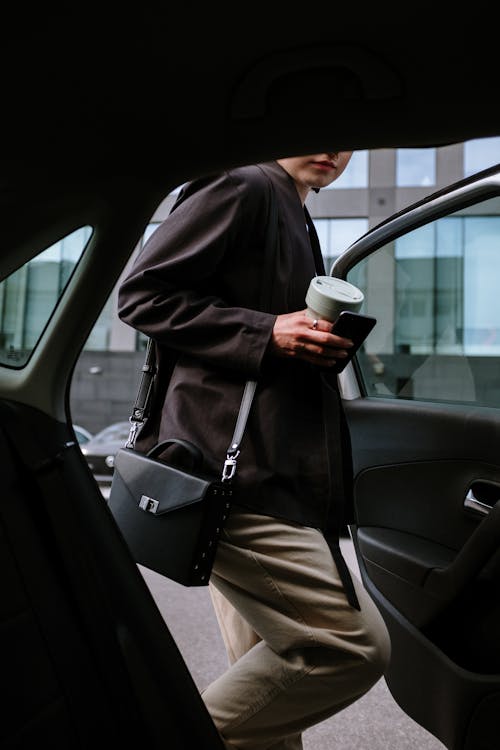 Should You Get a Replacement Key Fob Acura?
When you buy your Acura car, it should come with a key fob.
But these two small remote designs aren't perfect. For example, at some point, they may not open and close your doors like they used to (that is, you have to hold them super close to the sensors).
Don't make the mistake of immediately shopping for a replacement. Instead, realize that a dead fob battery might be the culprit.
Replace the Fob Battery Yourself
Replacing fob batteries is easy. To start, take out the metal blade. Then, use a screwdriver to open the tab, remove the old battery, and insert the new CR2032 Button Cell battery (+ side up).
Then, close the tab and reinsert the metal blade. Note that the Acura Keyless Remote design requires two batteries, while the Smart Key only needs one battery.
Check Price on Amazon
Get a New Battery at an Automotive Store
Can't figure out how to open/close the tab to replace the batteries? Head to a nearby automotive store.
You might want to call beforehand, but most shops are willing to offer a customer this service for free. They may even walk you through the process step-by-step.
How to Shop for Acura Key Fob Replacement
If a new battery doesn't bring your fob back to life, it's time for a new device altogether.
You may also need a new device if you lose your old one or someone steals it. Or, you might want to get a copy so that your friend or family member can use your car.
Going to a Dealer
Fortunately, shopping for a replacement Acura key fob doesn't have to be stressful. You can always search for a vehicles dealer that carries Acura remote keys. They'll sell you your key fobs and take care of the programming within hours.
The DIY Route
If you prefer, you can shop for a vehicle fob online. Check out a reputable vendor's site to find reliable Acura replacement keys.
You'll have to do the programming yourself, but Internet sales can help you save big compared to a vehicles dealer. Plus, you won't have to leave your house!
Just ensure you do some price comparing by exploring different site links. Also, if you have trouble finding a device that's compatible with your vehicles, search via the filters or call the website's phone number.
Know that resellers are eager to help a customer choose the right model for their vehicles. They'll even teach you how to program your new devices for your car.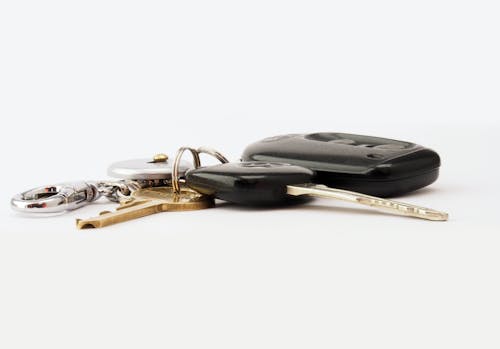 How Much Is an Acura Key Fob?
When thinking about a replacement, one of the first questions that comes to mind is, "What's the price?"
Your automotive dealer knows you have luxury vehicles and will jack up the price of a replacement Acura key fob. If you contact your dealer and buy through them today, expect to set yourself back at least a couple hundred dollars.
With resellers, however, an Acura keyless entry replacement is much more affordable. Reputable sites make it easy to search for a price less than $100 on key fobs for 2021's best vehicles. Plus, they provide excellent customer service along the way.
How Much Is Acura MDX Key Fob?
One of the most popular Acura models is the MDX. As such, many drivers wonder what the price of an MDX key fob is.
The price will depend on several factors, like the seller, how old the key fob is, etc. However, you're going to find the lowest price by shopping online rather than using a dealer's service today. This price information is especially relevant if your Acura car is a model from an older year.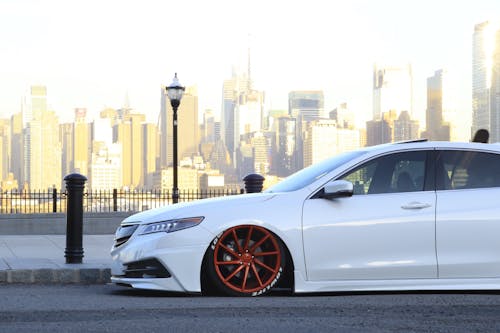 How Do I Replace My Acura Key Fob?
When you get your Acura key fob replacement, it's not going to work out of the box.
And that's a good thing — you wouldn't want a stranger to buy one that's compatible with your model and drive off with your vehicles!
You'll need to do a little programming to make it operational. The word "programming" might scare you, but we promise it's not as hard as it sounds. You don't need to spend hours learning this technique — simply follow the step-by-step instructions the seller provides!
If you don't want to program the fob yourself, call an automotive dealer. While these sales experts will charge you for the service, you can save money by bringing in Acura keys that you purchased online.
Acura Key Fob — The Bottom Line
In short, getting a new Acura key fob is simple. Visit your local dealer if you want your new fob for your car today. If you're willing to wait longer and want to save money, shop online.
We hope this information is helpful when you need a replacement Acura key for your vehicle. Feel free to bookmark this tab to refer back to during your search!