Like most key fob batteries, the death of a Mitsubishi key fob battery is a matter of when and not if. This is why it's expedient to learn how to change the battery before you encounter any trouble with it. Luckily, this post is your one-stop shop for Mitsubishi key fob battery replacement.
To find out which device you have, what battery it takes, and how to open it—just scroll down and select your Mitsubishi model from the "Mitsubishi Vehicle Models" list.
If you click "Lancer," for example, you will be taken to a page with easy-to-follow video tutorials for every Mitsubishi Lancer key fob used over the years.
Alternatively, you can stay on this page and scroll down to the bottom to see video tutorials for all possible Mitsubishi key fobs. Just find the video that shows your device in the thumbnail and click to play.
Our video tutorials show you everything you need to know to replace your battery at home, without any special tools or prior experience!
Mitsubishi Vehicle Models
Diamante

Eclipse

Eclipse Cross

Endeavor

Galant

Lancer

Mirage

Montero

Outlander

Outlander Sport

Raider
How to Change the Battery in the "Silver" Mitsubishi Key Fob (2014-2020)
This Mitsubishi key battery replacement process is easy. Read the step-by-step instructions or watch the quick tutorial video below to learn how.
What you will need:
1x CR2032
A flathead screwdriver
Step 1
Locate the little slot/seams at the bottom of the key fob where the key ring is attached. Insert your flathead screwdriver into this area and while holding the device loosely, twist the tool. This will open up the key fob.
Step 2
With the cover open you can now remove the battery for replacement. Insert the same screwdriver under the battery and lift it up gently. Now use your fingers to get it out.
Step 3
With the positive side facing up, put in the new battery. Slide it in first and press the other part so it clicks correctly into place.
Step 4
Finally, line up the cover of the device and click it in. That's all!
Unlock your car door to confirm it's working.
Mitsubishi Mirage Key Fob Battery Replacement (2014 - 2020)
This is the battery you need for the Mitsubishi "Silver" key fob:
How to Change the Battery in the "Rectangular" Mitsubishi Key Fob (2016-2017)
What you will need:
1x CR1620 battery
A precision/Philips head screwdriver
A flathead screwdriver
Step 1
Turn to the back of the key fob. You will see a small Philips head screw, use your precision or Philips head screwdriver to remove it. Set the screw to the side.
Step 2
Now, look at the bottom of the device, there is a little slot. Insert your regular flathead screwdriver into this opening and turn like a key. This will separate the key fob into two halves.
Step 3
Now that you have access to the key fob battery. Push a precision screwdriver or a needle into the corner of the battery and pry it out.
Step 4
Next, slide your new battery into the battery compartment with the positive side facing up. Note that it won't work if it's not in the correct position.
Step 5
Once you've replaced the battery, return the key fob cover and click it into place. Fix the screw back in and you're good to go!
Enjoy your keyless entry system.
Mitsubishi Lancer Key Fob Battery Replacement (2016 - 2017)
This is the battery you need for the Mitsubishi "Rectangular" key fob:
How to Change the Battery in the Eclipse "Diamond" Mitsubishi Key Fob (2004-2012)
This process is both quick and easy. Scroll down for the short video tutorial or keep reading for the step-by-step instructions.
What you will need:
1x CR2620 battery
A regular flathead screwdriver
Step 1
Locate the small slot/seams next to the internal key. Now hold the key fob such that the side housing the buttons is facing down. Done that? Good.
Step 2
Insert your flathead screwdriver into the opening. Twist it gently like a key and the key fob will separate. Set aside the two back covers and hold on to the component housing the battery.
Step 3
The next thing is to separate the component to gain access to the dead battery. Use the same screwdriver and insert it into the small hole in the bottom of the battery component. Twist it and it will separate into two. There is your battery.
Step 4
Using the same tool, pry out the old battery.
Step 5
Slide in and snap the new battery into place with the positive side down.
Step 6
In reverse order, reassemble the covers and make sure they click properly.
Nice work! You successfully performed a Mitsubishi key fob battery replacement without visiting the dealership.
Remember to verify it's working properly by pressing a button to see if the light comes on.
Mitsubishi Eclipse Key Fob Battery Replacement (2006 - 2012)
This is the battery you need for the Mitsubishi "Diamond" key fob:
How to Change the Battery in the Eclipse Cross "Classic" Mitsubishi Key Fob (2000-2005)
Anyone can change this battery in minutes when they have the right guide.
What you will need:
1x CR2032
A flathead screwdriver
Step 1
Start by removing the screw in the back of the key fob using a precision screwdriver. Keep the screw in a safe place.
Step 2
Once the screw is out, use your fingers to pull the key fob apart into two halves. You can use a flathead screwdriver if your fingers don't open it. If there is a key ring, be careful so it doesn't fall off and get lost.
Step 3
The next thing is to remove the weak battery for replacement. You can either use precision or a regular flathead screwdriver for this. Insert the tool into the corner of the battery and it will pop right out.
Step 4
Now put in your new battery and pin it in correctly. Note that the positive side faces down.
Step 5
All you have to do now is reassemble the covers together, return the screw, and you have yourself a new working key fob. Great job!
You've just replaced your key fob battery all by yourself.
One last thing, test your key fob: unlock or lock your car door to confirm it's working properly.
Mitsubishi Eclipse Cross Key Fob Battery Replacement (2000 - 2005)
This is the battery you need for the Mitsubishi "Classic" key fob:
Mitsubishi Key Fobs—Everything You Need to Know
Eventually, your Mitsubishi key fob just may not work anymore. Luckily, there are many replacement parts on the market for Mitsubishi car owners.
Whether you have a vehicle made in 1999 or 2021, there are both aftermarket and brand-manufactured products available, depending on where you shop. Before you search for Mitsubishi key fob parts or replacements, it's important to understand what products you may encounter on a key fob business site.
Follow this guide for crucial information on buying a Mitsubishi keyless entry remote.
A Quick Breakdown of Mitsubishi Key Fob Types
A key fob is a remote for a keyless entry vehicle, meaning a vehicle that you can open without manually inserting a key. The main function is to open and lock your car. Relatively new Mitsubishi keys may have buttons for other actions, like unlocking your car trunk or starting your engine.
If you've already started shopping for a replacement Mitsubishi key fob, chances are you've noticed that most Mitsubishi keys have a similar appearance. This will actually save you time while shopping for your replacement key fob since there are fewer items to filter through.
To find which key can replace your current one, follow along with these explanations while you shop: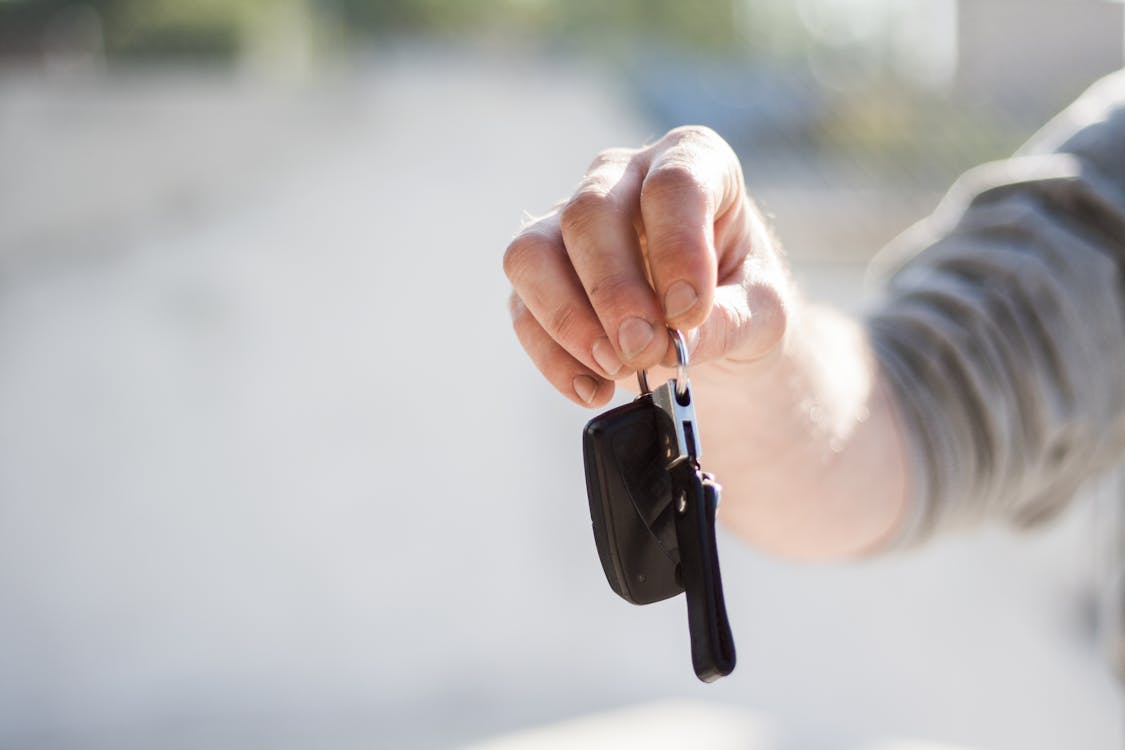 Aftermarket Basic Key Fobs for Older Mitsubishi Vehicles
If you have a Mitsubishi model from the late 90s to mid-2000s, you're likely to only find a specific design of aftermarket keys. This key fob design will be a small rectangle with one button to open your car and one button to lock your car.
Some remotes from the mid-2000s and beyond will also have a panic button. It's important to only shop for the key fob that corresponds to the make and model of your vehicle. The following models will have this type of remote for older cars:
Diamante
Eclipse
Endeavor
Galant
Lancer
Montero
Outlander
Mitsubishi Keyless Entry Remotes
For Mitsubishi vehicles, this is the type of key fob you'll see most often. Most keys of this type have the key blade attached to a hexagonal or rectangular remote head. If you have one of the following models, this may be the design you're looking for:
Eclipse and Eclipse Cross
Endeavor
Galant
Lancer
Mirage
Outlander
Raider
Mitsubishi Smart Keyless Entry Remotes
Mitsubishi smart remotes are used with cars that have a start/stop button ignition. As with all electronics, Mitsubishi smart keys may be defective or lose battery power, making it difficult to use your car. Only a few Mitsubishi vehicles use smart keyless remotes, and you'll only find them with newer productions for the available models:
Eclipse Cross
Lancer
Mirage
Outlander and Outlander Sport
Shopping for Mitsubishi Key Fob Products
You can buy new Mitsubishi key fobs or emergency keys through a dealer, but many customers search for their keys online due to discounted prices. Looking at a specialized site can be a great, budget-friendly choice, but there are some factors to look out for as an informed customer.
Shopping Safely
When you view a Mitsubishi key seller's website, you should be able to find the following information:
Copyright: Legitimate sites will often have "© Copyright 2021" at the bottom of the page.
Shipping details: The company should state the time and cost to ship and whether tracking is free or paid. As a bonus, free shipping can save you a good deal of money, particularly if your seller is overseas.
A number to call or email to contact: Ideally, there will be no need for you to contact your seller during the transaction. However, every reputable store should have email or call options for customer service. These days, an email address is more common than a customer service hotline.
If you search for a remote on an online marketplace — such as Amazon, Inc. — you might not be able to find all of these details. For example, there may be no email, number to call, or other forms of contact if the platform handles customer service. In this case, view the customer ratings to understand the seller's legitimacy.
Mitsubishi Key Programming Options—Customer DIY vs. Professional Programming Services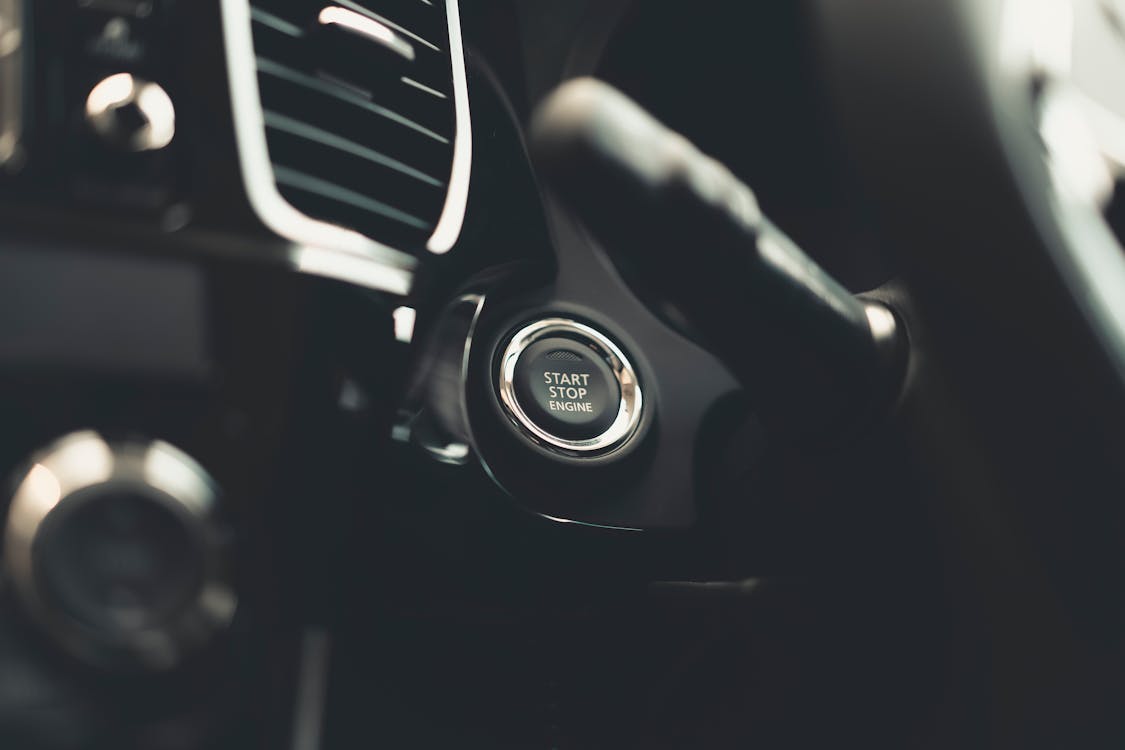 After receiving your Mitsubishi key, the next step is programming it to control your car. Most car remotes will require a professional service, so make sure you check your product's specifications before finalizing your purchase. There are three different ways to program your Mitsubishi key fob:
1. Customer Key Programming (When Available)
DIY programming is the cheapest way to get a functional key fob, but you may not be able to find a programming tutorial for all Mitsubishi vehicles. Additionally, a customer cannot program most fob devices. You'll have to access one of the other services below.
2. Dealer Programming for Mitsubishi Key Fobs
A Mitsubishi dealer will have the most experience in programming your specific key fob. If necessary, make sure your dealer will be willing to service you—some dealers will refuse to program aftermarket products. Mitsubishi dealers will be the most expensive way to program your replacement, but it's also the most reliable way. If you can't do it yourself or find a trustworthy automotive locksmith, a dealer is the best route, no matter the cost.
3. Using an Automotive Locksmith Programming Service
An automotive locksmith is simply a person or company that specializes in locks and keys for vehicles. They almost always handle electronics as well as regular keys due to the near-universal use of key fobs. Generally, going through an automotive locksmith will save you more money than using a dealer, making them the next best option budget-wise when DIY programming isn't an option. However, not all locksmiths will have experience programming your device.
Frequently Asked Questions
What battery goes in my Mitsubishi key?
Mitsubishi key fobs use either CR2032 batteries or CR1620 batteries. These 3v coin batteries last a long time and are affordable. Check the table at the top of the page to see which battery your device takes.
Where can I buy Mitsubishi key fob batteries?
For the best prices, you should buy the batteries on Amazon. Your battery will come right to your door—no need to shop around the hardware store. Here are the two types of batteries used in Mitsubishi key fobs: CR2032 battery, CR1620 battery. Click on the battery to buy it on Amazon.
How much does it cost to replace a Mitsubishi car key?
Getting your key fob fixed at a dealership will cost you much more than fixing it yourself. If the only problem is a dead battery, you can order a new battery on Amazon and follow one of our tutorials to replace it yourself.
The battery costs just a couple of bucks and the entire process takes about five minutes. However, if your key fob is broken you may need to replace it, which will be more expensive.
How do you change the battery in a 2018 Mitsubishi key fob?
It depends on which key fob type you have. Some years have many different key fobs in use simultaneously—there is no one correct answer here. See the table at the top of this page to find your specific device, we have a video tutorial for every Mitsubishi key fob.
How do you change the battery in a Mitsubishi Eclipse key fob?
Most Mitsubishi models have multiple possible key fobs depending on the year and trim. To see how to change the battery in your specific Eclipse key fob, scroll up to the top of the page and click on "Eclipse" from the "Mitsubishi Vehicle Models" list.
Find a Replacement Mitsubishi Key Fob Today
Getting a replacement Mitsubishi remote doesn't have to be hard. If you know which Mitsubishi key fob type to look for, you can easily save yourself time, money, and stress. All that's needed after your purchase is a car remote program service, and you'll have full control of your vehicle again in no time.