Porsche is a German automobile manufacturer with a history dating back to 1931. Over the years, it has released some of the world's most sought-after sports cars. These include the Porsche 356, beloved by rock stars such as Janis Joplin, and numerous iterations of the legendary Porsche 911.
The Porsche brand has always kept pace with the times and often sped ahead. This is why modern cars like the Porsche 911 Turbo S and the 2017 Porsche Cayenne use remotes for keyless entry.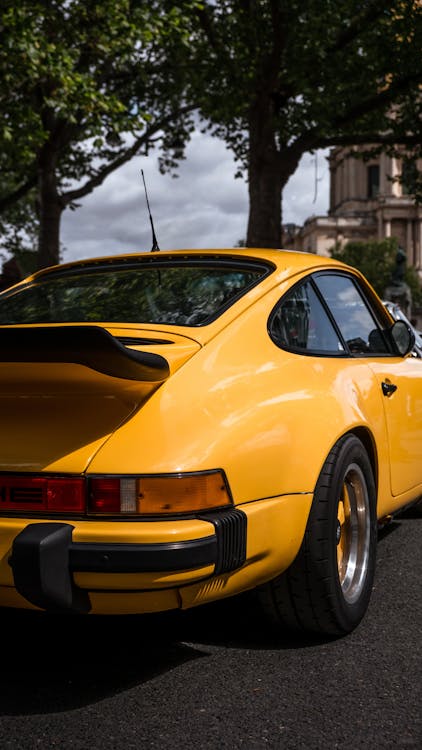 So what are the different types of Porsche key fob, and how do you change the replacement battery in a fob? Follow our guide to the best Porsche fobs and Porsche key fob battery replacement below.
Types of Porsche Key Fob Battery
Below we'll cover the most common branded Porsche fobs. You can login to the company's website to learn more about which products are licensed by the manufacturer.
3-Button Porsche Remote
This product is the most common new remote that comes free with a new Porsche vehicle. It has a sleek, stylish look, just like all vehicle parts from this automotive manufacturer. Its functions include:
Lock
Unlock
Open the trunk
One unique feature is that it includes a small emergency key. It'll be of great service if your Porsche fob runs out of battery. You may view this key by prying it free from the back of the fob. You may need to remove this hard copy before you take the battery out for replacement.
4-Button Porsche Remote
This Porsche key offers a similar service to the model with three buttons but has an extra option to open the front of the vehicle. This can save you a nasty shock if you run into automotive trouble and the hood overheats! It's rarely an issue as these vehicles are so reliable, but if the sales team at your dealer offers this remote for free, why not?
Porsche Remote with Integrated Key
You may also choose a more traditional key with buttons. As we've mentioned, the remote key has an emergency key concealed inside, so the main difference is that you get it on the outside with this key.
This model has three buttons that perform similar functions. You can open the trunk and lock/unlock the car. This is a great choice to share with any *ahem* younger drivers who you might not trust to share your stylish keyless fob. If you choose to let them near your Porsche at all, that is!
Porsche Models Using a Key Fob
From the 2007 Porsche Cayenne onwards, most vehicles you'll find at a dealership come with a remote. These vehicles include:
2007-2010 Cayenne
2010-2014 Cayenne
2014-2017 Cayenne
2009-2013 Panamera
911 (2011-2016)
Boxster/Cayman (2012-2016)
718 Boxster/Cayman (2016-present)
This list filters through to the most up-to-date models, which will also typically include a remote free with the vehicle. Ask your dealer or search for your vehicle and its key fob online if you're unsure.
Porsche Key Fob Battery Replacement
Replacing the battery in a Porsche key is easy and won't take hours — there's no need to phone a locksmith or your dealership for the service! We'll share the secret right here:
Take the emergency key out of the back of the fob.
View the locking parts on each side of the fob. Free the sides by pressing the levers with a small screwdriver.
View the rotating locking part covering the battery. You may need a tiny screwdriver or a fingernail to twist this free.
Remove the old battery. It's important to look and double-check that the number matches your new battery — it should read CR2032.
Insert the new CR2032 battery.
Reassemble the key by reversing the steps above.
Check Price on Amazon
FAQ
How do I program my Porsche key fob?
If you didn't get your vehicle or remote from a dealer (but from an online sales service instead), you'll need to contact a locksmith to program it. Dealerships only help program parts for vehicles provided by their sales teams.
You can find how to contact or call a local locksmith by following quick links from Google Maps. This initiative can save you money and the hours it takes to call a dealer and arrange a service with them.
You might also need to have the locksmith cut the integrated key for you. Before you take it in for this service, check that your model comes with this addition. If so, ask the locksmith ahead of time if they can cut it for your car. It's worth asking ahead, as it could cost less as a bundle than as an extra afterward.
Can a locksmith replace a key fob?
An automotive locksmith may not have a copyright 2021 Porsche, Inc. fob as a replacement for your old one. However, you can search online for a fob that matches your vehicle. You could contact your locksmith to ask if they can find these parts, but you'll save yourself hours of hassle and money if you search for results yourself.
What battery does a Porsche key take?
Check Price on Amazon
You don't need to write to the sales team at your dealer center for a special battery. All you need to do is search for CR2032 batteries on your phone or computer — you can get them from any popular sales page for a couple of dollars per battery. To change them, simply follow the guide above.

How much is a Porsche key fob?
A copyright 2021 Porsche key fob is reasonably inexpensive. If you've lost yours, give your dealer a phone call and ask them to share how much it would cost to replace the fob. Remember that they'll usually only offer this service for vehicles they sold.
Otherwise, login to any site specializing in parts for Porsche vehicles or fobs. Filter out off-brand parts if you're keen on having the real deal.
How to remove the key from the Porsche key fob?
To remove the emergency key from your fob, simply turn it over so that the back is facing upwards, and force the key out with your nail. It comes out the same way the battery cover of your TV remote is removed.